Alberta Addiction Service Providers
We are a coalition of 32 Alberta agencies providing addiction services to Albertans.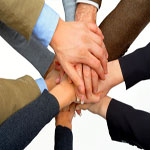 Together, we can provide one voice on issues affecting the Addictions Sector. Our goal is to help shape new government policies, develop a government and media relations strategy and support member agencies.
We are working to provide sector-specific information, keeping up to date on the newest research and best practices in the field of addiction. By putting performance measures in place, we can continue to provide client-centered programming across the continuum of care and enhance service delivery to those in need.